I'm not normally a Skaven player. However, with the Isle of Blood minis, I had more then enough to start a good Skaven Warband. Here's some pics of them. Right now, there's only one that isn't painted, but I'm still converting him. Hopefully, he'll be done in a few days. Depending on how much hobby time I get. I also tried taking the pics outside in natural light, which is unusual for me. I'm not sure if I got better pics, they seem much darker then normal.
Henchmen: Verminkin with Clubs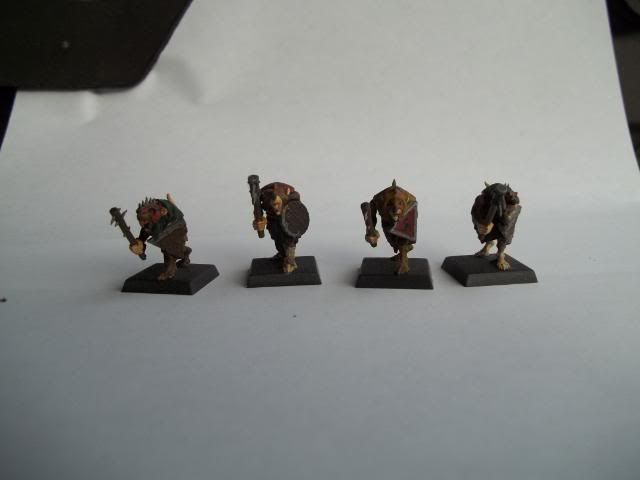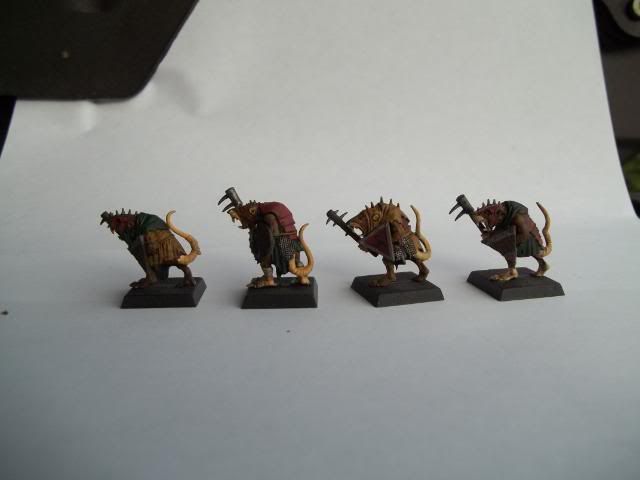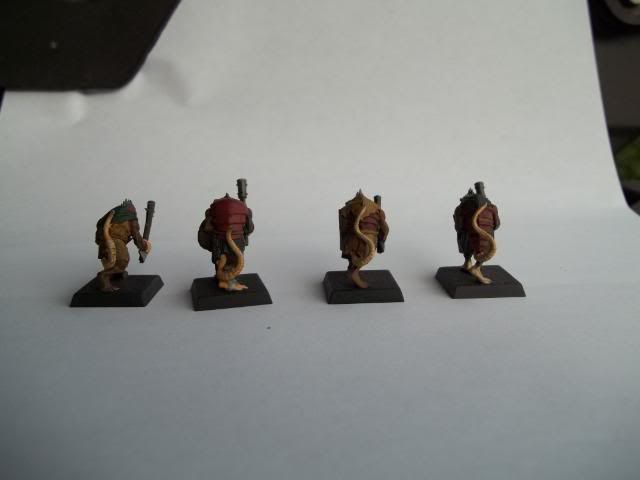 This is same as above, but I'm rather thrilled with how well he came out, and he's got a bell with a rat on it, so he gets his own entry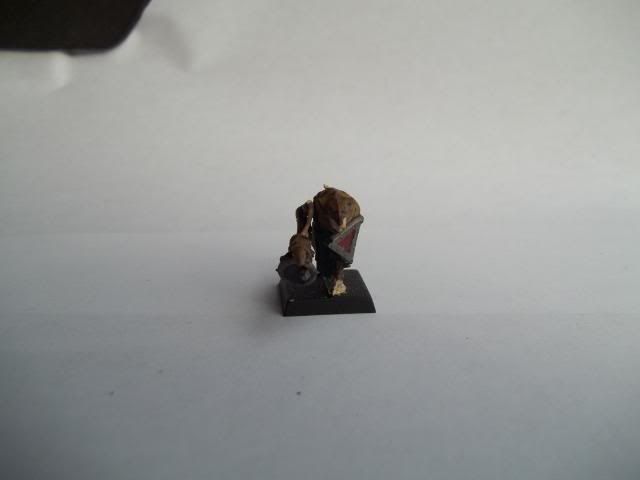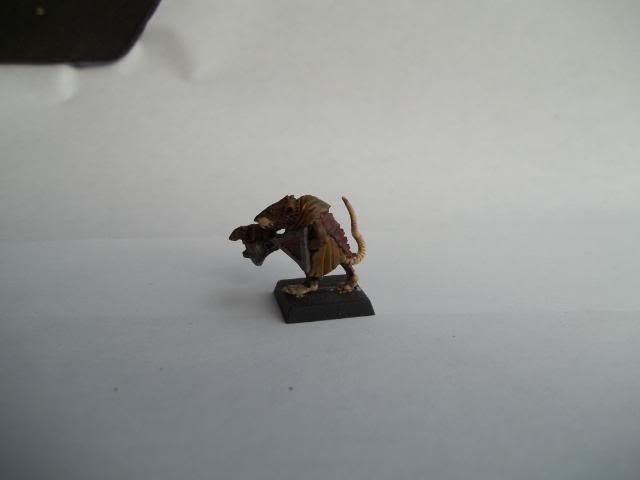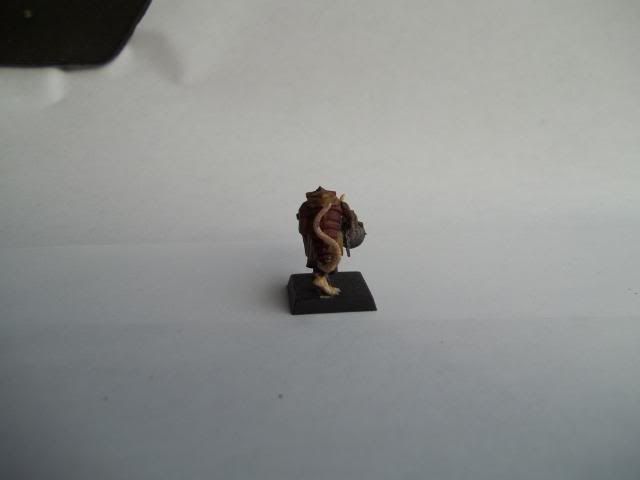 Henchmen: Verminkin with Spears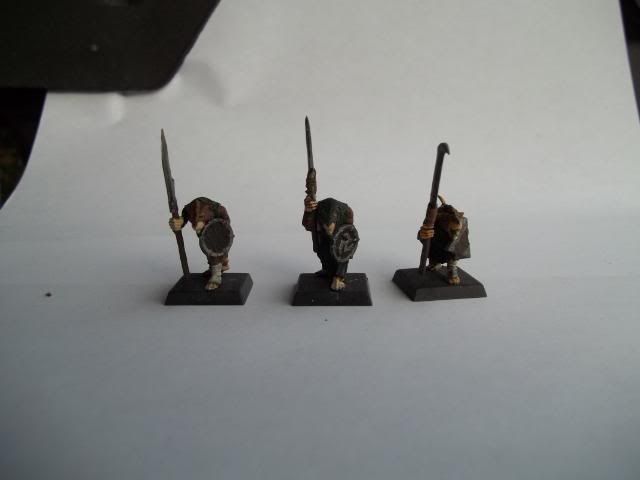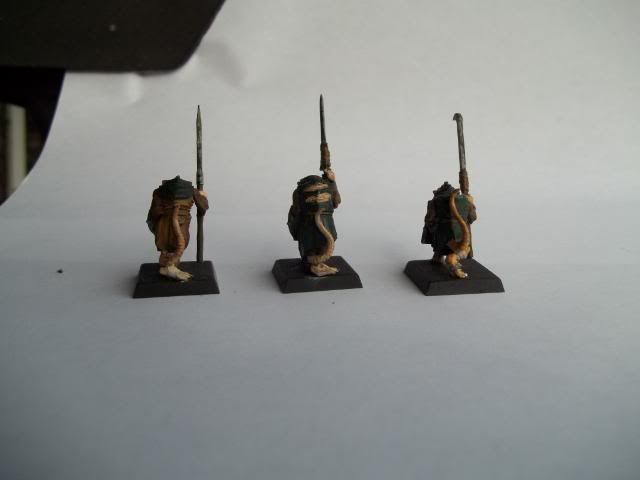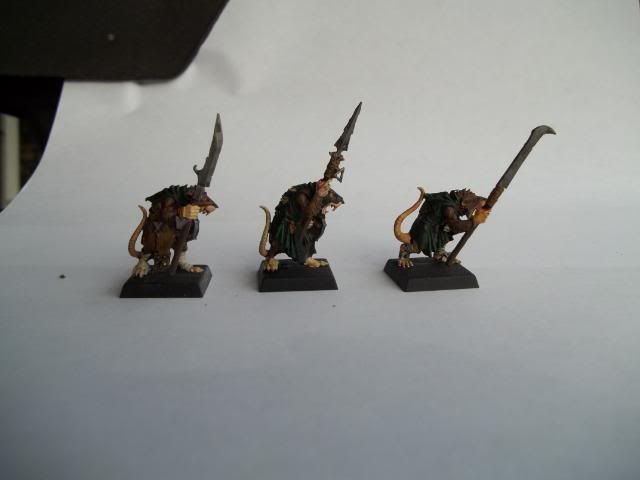 Heroes: Black Skaven x2, and Night Runner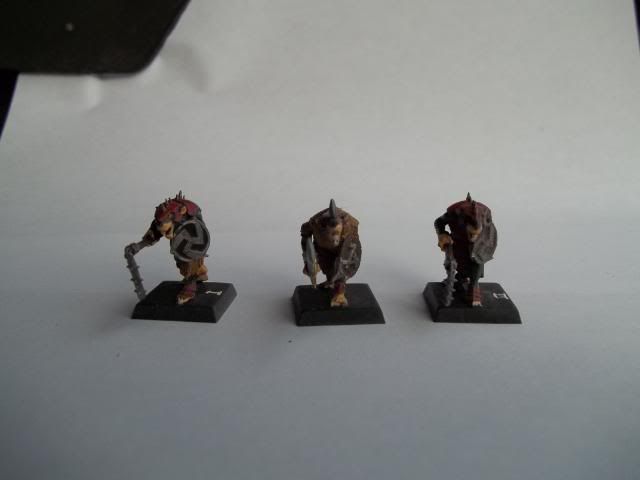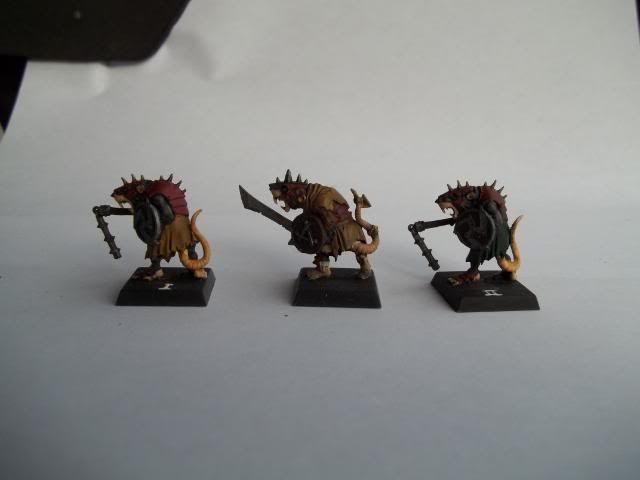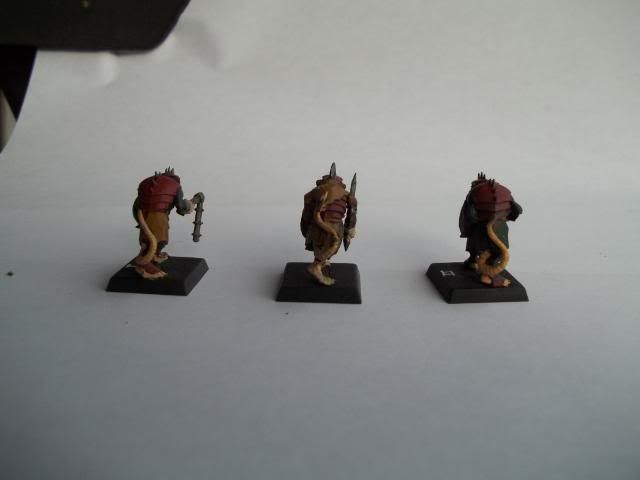 Hero: Eshin Sorceror.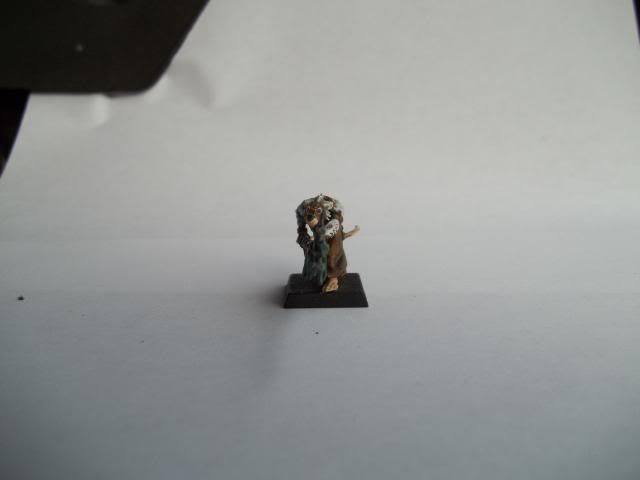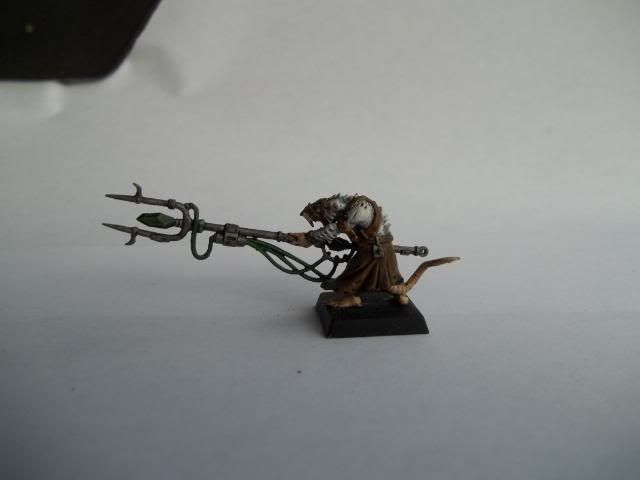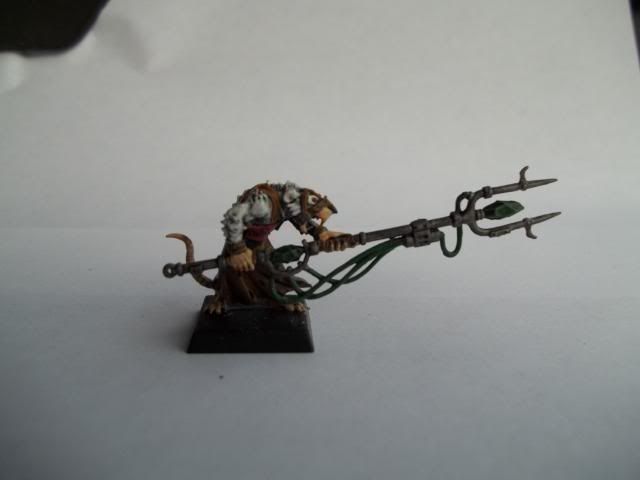 With this guy, I realize that he is normally the master moulder for the Rat Ogres, but I am going to do a Pinkie and the Brain thing with him and one of the Rat Ogres. People say that all the time, but I don't think that I've ever seen anyone actually do it. I am rather pleased with how the white scheme turned out.