I am trying to put more Rats on the table. So here's the Rat Ogre. From step 1 to finish.
Step 1: Base Coats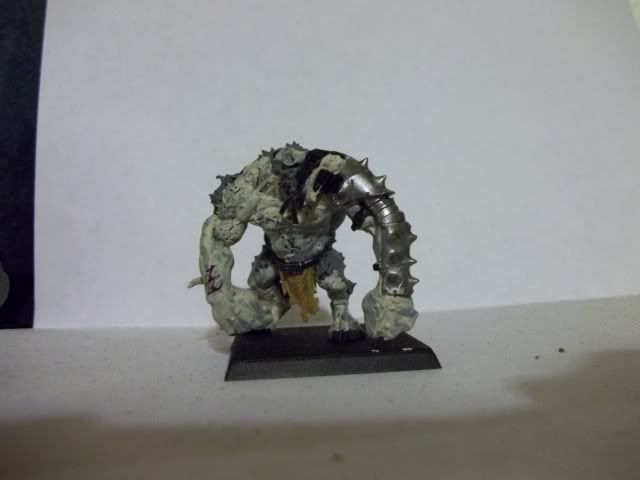 Step Two: Adding fleshtones and base fur color, with initial washes.
Step Three: Drybrush of Fur
Step Four: Final Details
Step Five: Pinky and the Brain together for the first time. I'm not entirely enthused over how the white fur appeared over the larger model. I'm not sure what the term is, but it seems like it is washed out or doesn't pop as much. Ah, well.
Yet again, it seems like I went beyond the border. I'm not sure how to resize the pics when posting them. I'm still learning. I may have to upload them to photobucket at a different size. So I might have to start that again.